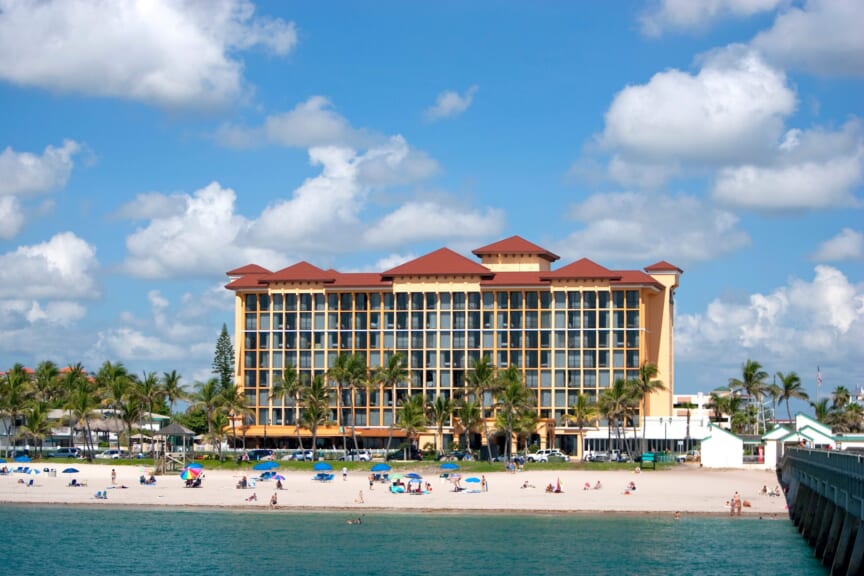 Package Details
Balance for Life Florida presents the ultimate gift for your mind, body and spirit. Enter to win a 7-Day, 6-Night stay for 2 at the Balance for Life Florida vegan wellness retreat, a comprehensive health retreat on the ocean in Deerfield Beach, Florida. This program offers nutritious plant-based meals, daily exercise classes, health lectures, and in-room spa services.
One ocean view room for 2 guests; taxes and tips are included; a $5,570 value
Robert Cheeke
Two signed copies of Shred It!!! and two signed copies of Plant-Based Muscle by Robert Cheeke, an $80 value
High Carb Hannah
One copy of High Carb Hannah's Lean and Clean Guide, a salt, oil, and sugar-free meal planning guide plus a copy of 4 total books by Hannah Janish, a $74 value.
Grey
One Plant-Based Drippin t-shirt from Grey, a $25 value.
Ella Magers
One-on-one Plant-Empowered Coaching Session (on the phone) with vegan lifestyle coach Ella Magers a $250 value
VeganProteins.com
One seat in a 12 Week Vegan Fat Loss Course from the team at VeganProteins.com (Giacomo Marchese and Dani Taylor) an $800 value.
Jeannine Elder
One copy of The Potato Reset e-book and one 30-minute private one on one consultation with Jeannine Elder, from Potato Wisdom, an $80 value.
Clean Machine
A free product bundle from Clean Machine (1 Clean Green Protein + 1 Ahiflower Omega 3 Oil), a $95 value
Chef AJ
The Real Truth About Weight Loss virtual summit package from Chef AJ, a $197 value.
National Health Association
One-year membership to Health Science Magazine from the National Health Association, a $35 value
The No Meat Athlete
One signed copy of The No Meat Athlete Cookbook: Whole Food, Plant-Based Recipes to Fuel Your Workouts―and the Rest of Your Life and a 1-year membership to the No Meat Athlete Academy from Matt Frazier – a $95 value.