Plant-Based Food Program
Come and Enjoy our Plant Based SOS, Beach Get Away.
Refresh. Recharge. Rejuvenate.
Let our Balance Team assist you in achieving your lifestyle goals at our oceanfront retreat.
A plant based SOS diet promotes health by eliminating animal foods and providing adequate quantities of nutrient-dense plant foods that are high in fiber, unsaturated fatty acids, phytochemicals, vitamins, and minerals.
 Studies have identified correlations between plant-based diets and reduced risk (and, in some cases, reversal) of obesity, cardiovascular disease, type II diabetes, metabolic syndrome, some types of cancer, arthritis, and kidney dysfunction when compared to omnivorous diets.  It improves health by lowering levels of cellular inflammation and oxidative stress, and positively affecting gut bacteria composition and metabolites.
An SOS-Free Diet also eliminates added salt, oil, and sugar, including refined carbohydrates. These substances increase the pleasurable qualities of food and contribute to a cycle of overconsumption, otherwise known as the "Pleasure Trap." Removing them from the diet can potentially reduce the desire to overeat, especially for people who are particularly susceptible to the addictive qualities of highly processed food.
Whenever implementing a new healthy dietary regimen, your body may initially go through mild undesirable changes. Irritability, fatigue, cravings, and bowel changes are some of the common detox symptoms, but they are short-lived. Soon after, you will begin to experience vibrant energy. 
Your Vegan Retreat Includes:
Wellness Assessment 

3 Plant Based SOS meals a Day (Breakfast, Lunch, and Dinner)

Pure Sources of Drinking Water

Holistic Health Coaching

Health Education

Fitness Programs

Emotional Support 

Information about wellness tools that you can use in your day to day life to promote Balance for Life
An Incredible Wellness Experience
Call Today for Pricing: 954.947.5888
Pricing subject to change.
Start Your Journey to Wellness Today!  Contact us to book a complimentary consultation
Ask a Question or Check Availability
Not sure about what retreat will be best for you?
Book a 15-minute consultation with one of our experts.
Testimonials
Angela Oliver-Burgess
2023-09-11
I highly recommend a Balance for Life Retreat to begin a new journey in self awareness, revitalization, renewal and overall improvement of health and well-being. I am forever grateful for the expertise and guidance from Dr. Frank and the loving support of Terry.
audrey rossman tuggle
2023-05-10
Balance For Life's plant base meal retreat was a life changing experience. I learned a lot about nutrition and how to maintain a healthy lifestyle. It is very much a holistic program. I highly recommend it if you want to learn how to live a healthier life.
Nathalie Gruet
2023-05-01
My time at Balance for Life was well needed. I came in hope of learning more about nutrition and chronic inflammation. Not only did I learn a lot, I was inspired by Dr. Sabatino and Sharon. They went beyond expectation, with kindness and patience to meet my needs and to make my experience memorable. I did the plant based program. The food was delicious and plenty. I was never hungry. The exercise program was great. I felt relaxed, energized and empowered when I left. Thank you so much to the team and the guests speakers. I highly recommend Balance For Life!
Had a fantastic experience doing the water fast at Balance for Life. Even though I have been mostly vegetarian for several years, I have not been taking care of myself, and the first couple of days were a bit taxing. But then the body enters ketosis and the energy level and mood improvements are stunning, completely exceeding my expectations. My sleep improved along with every other metric reported by my Fitbit, and by the end of the 5 days, I had dropped 5% of my body weight. The lectures provided by the very knowledgeable Dr. Frank Sabatino were informative and engaging, and the rest of the support staff were great. Thanks, Sharon! The aqua-fit classes in the pool looked good (though I did not take part), and the afternoon yoga/meditation classes were fantastic, though challenging (I was a first timer). TD;DR I am very glad I took the time to make this investment in my well being, and I would recommend it to anyone.
I spent the week with my 85+ year old aunt at Balance for life. I chose the vegan food program -after all this was a vacation! After the first day all I could think of was how was I going to incorporate all this into my lifestyle. I weighed in and by Friday I could not remember the last time I ate 3 meals a day and BIG meals no less. All I could think of was how delicious everything was-vegan? No salt, oil or sugar? I must have gained weight -well to my surprise I lost s few pounds, felt amazing and have incorporated everything I learned into my active lifestyle. I have lost weight, feel great and give myself grace knowing I am a work in progress. Thank you to Dr Frank for all your teachings and to Sharon who made us like we were the only guests there and being the glue that keeps it all running smoothly ❤️
Valuable information, activities, and healthy meals - all in a beautiful setting. Treat yourself to a worthwhile experience with the knowledgeable, engaging, and supportive Dr. Frank.
Best LIFE upgrade in a week I have ever experienced. Tons of great education, lots of options for a food plan( whole plant, juicing & water fasting) on the beach, clean spacious rooms, plenty of time to rest or take advantage of three movement classes a day. Do yourself a huge favor and book this retreat. The doctor and his staff who are leading the week long sessions are top notch. I will be back.
Brooklyn Gorton
2023-01-20
The best week! I SO enjoyed the lectures each morning and afternoon. Incredibly informative and truly life changing. I feel equipped to continue on my journey to good health and long life (and bring my husband and kids along with me). My only regret is not knowing this stuff 20 years ago! I hope I can come back sometime with my husband.
Amazing information - amazing food - amazing location. Would highly recommend to learn, to eat well, and reset your life direction. Have lost weight, more energy, and topped up the tan.
The best retreat I have attended. The knowledge acquired is priceless. Thank you for such a comfortable and friendly atmosphere. See you soon!!!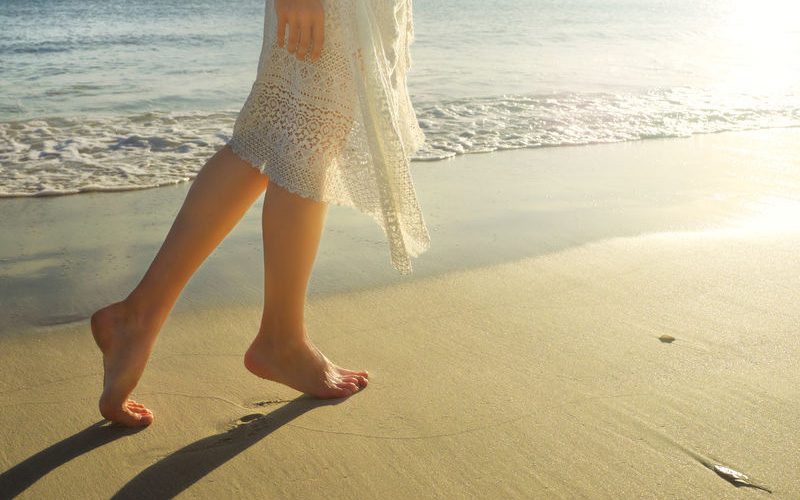 Kelly
I wanted to thank you for your exceptional knowledge used to assist me in my case. I was fascinated at your ability to cover so much ground as regards to conditions like blood pressure. Thank you for your help! God watch over & bless you!

Best way to start the year!! I really wanted to recharge, detox my mind and body from the last months and I was delighted to experience exactly that at the Wyndham Deerfield with the Balance for Life program.
Read Full Testimonial
Irene T.
Balance for Life is a great program if you need more than a beach, like me. My husband and I were impressed with the results - lost weight within 4 days, learned how to improve our health from Dr. Drucker.
Read Full Testimonial